Our Lady of Perpetual Help Unisex Pique Long Sleeve Polo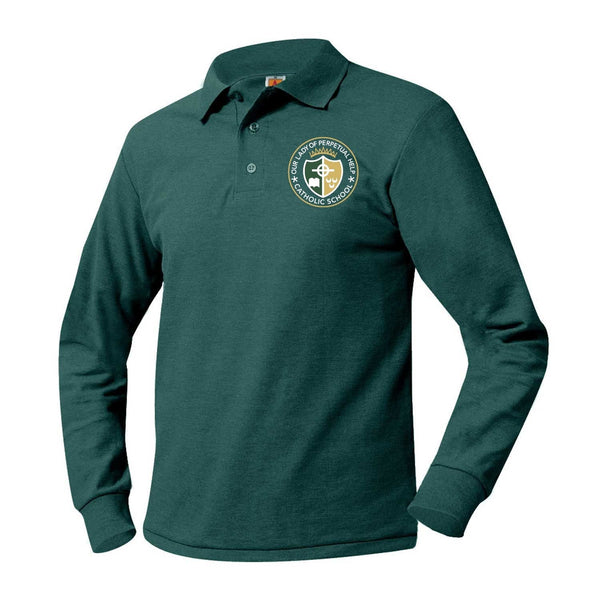 Our Lady of Perpetual Help Unisex Pique Long Sleeve Polo
Pickup available at
905 North Scottsdale Road
Usually ready in 2-4 days
View store information
includes school crest
No returns or exchanges. If you are not sure of the correct size please come to our store and try it on! See our location here. 
SKU: 8766...
Anton Uniforms Order Fulfillment

In-Stock/In-Store Orders: Within 3 Days
In-Stock Online Orders: 7-14 Days
Backordered Items: Up to 6 Weeks to Receive.
Special Order Items: Varies based on order. Contact us for details.

Seasonal Notes

During the off season (September-May) we typically ship faster.
Summer time (June-August) is considered peak season and orders may take up to 7-14 business days to be fulfilled. 

See more details here.
Our Sizing & Fit page offers size charts for most products. If you have a question on a particular product, contact us today.